Programming XXI Mostra Dr. Mabuse
First Mabuse Jury Selection Session
Friday June 10, 2022 – 9:30 p.m.
  Sant Felipe Neri Square.. Barcelona
→ How to get
With presentation
PROJECTED SHORTS:
MINDANAO
                                                                 
Borja Soler. 17′. Fiction. Spain.
Marisol, the corrupt mayoress of a Levante city, spends her last hours in freedom surrounded by her entourage. The last party with her most faithful people: the right hand of her party, the businessman with whom she built her little empire, a dim-witted secretary, a copler singer who is the life of the party and the great her love, Amparo.
LEOPOLDO, EL DEL BAR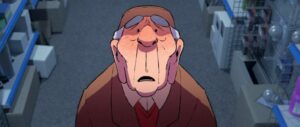 Diego Porral. 5′. Animation. Spain.
Leopoldo, an old man from the center of Madrid, has been going to the same bar every day for the last 12 years. His bar and his last connection to his old life. But it closes and the loneliness that he was trying to avoid suddenly returns in the form of Mauricio, an anthropomorphic dove with verbal diarrhea that will not shut up until Leopoldo accepts his fate: Death? Well, something more complicated.
FARRUCAS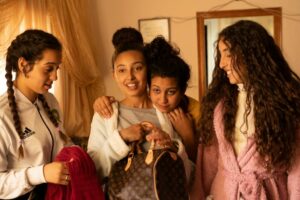 Ian De La Rosa. 17′. Fiction. Spain..
Hadoum, Fátima, Sheima and Sokayna are four teenagers from El Puche, a suburb of the Spanish city of Almería, proud of their Moroccan and Spanish roots. Together they face their first experiences in institutes outside the neighborhood that, although they make evident the shortcomings of their environment, do not manage to diminish the intensity of their desires and desires. On Fatima's eighteenth birthday, the strength of their self-confidence will be put to the test.
EL COMETA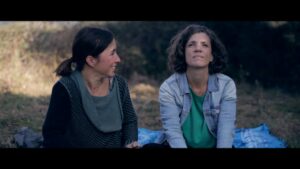 Aitor Elorriaga. 4′. Fiction. Spain.
Two close friends have been to see the passage of a comet. Never before has one passed so close to the ground and it will be an unforgettable moment.
GOLD WELLS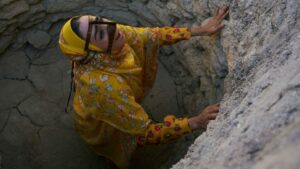 Saeed Timar. fifteen'. Fiction. Iran.
Gold wells follows Asma who is plotting to save her sister, Azra, from a forced marriage.zra, de un matrimonio forzado. 
PARÍS, LA MECA DEL PARKOUR
Biel Macia. 17′. Documentary film. Spain.
Two young people, Biel Macià and David Escobar, decide to embark on a trip to Paris and its suburbs with the intention of visiting the most emblematic places of parkour and living an adventure. They do not have a lot of money but nevertheless, it will be the reason that will cause the magic.
LOOP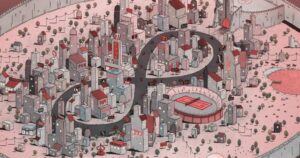 Pablo Polledri. 8′. Animation. Argentina
In this society each human being repeats the same action over and over again, in this society each human being repeats the same action over and over again, in this society each human being repeats the same action over and over again, in this society each being Human repeats the same action over and over again.
LA INQUILINA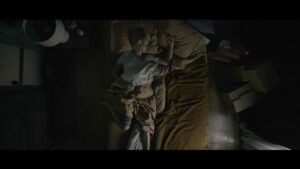 Lucas Paulino & Angel Torres. 9′. Fiction. Spain
Have you ever noticed that tingling in your leg that makes it hard for you to move it? Surely you have fallen asleep… Or not. Mia wakes up one morning with a strange leg ailment that causes her to limp badly. What seemed like a small medical problem changes when a woman on the street warns Mia that there is something else wrong with that leg. From here, paranoia and obsession take over Mia in an escalation of terror that passes in a breath or rather in a breath.
USTED DIRÁ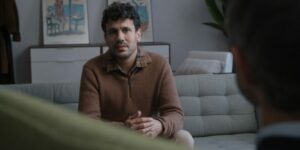 Ignacio Rodó. 1′. Fiction. Spain
Some therapies last for years. Others, a minute.
CEMENTO Y ACERO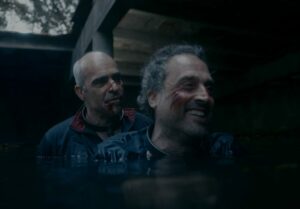 Oriol Villar. 17′. Fiction. Spain
Víctor and Nacho are friends and gangsters. They have been tortured and chained to a cement block. While Nacho does the impossible to save himself, Víctor tries to find out why his boss has betrayed them. They reflect on their life, on their past, and then Nacho decides to make a confession that will change their lives, if they manage to save themselves.
Second Mabuse Jury Selection Session
Saturday June 11, 2022 – 8:00 p.m.
 Cívic Trinitat Vella Center.  Foradada Street 36. Barcelona
→ How to get
  With presentation
PROJECTED SHORTS:
25 CABALLOS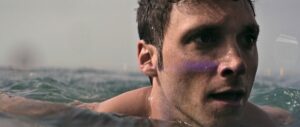 Sandro Guerrero and Francisco Simarro. 13′. Fiction. Spain.
Salva dreams of having his own fishing boat to fish. But life on the outskirts of Malaga in the nineties is hard and difficult for young people without studies. One day, however, an event on the high seas changes his life forever.
EL ÚLTIMO TORERO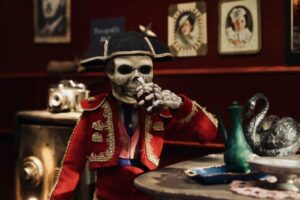 Katarina Lillqvist. 7′. Stop motion. Czech Rep./Spain
When the last bullring in Catalonia has been converted into a shopping center, an old bullfighter has to earn a living in the bars of Barcelona. One night, a bored Russian president shows up, trying to refresh his overly long vacation. Before long he feels an urgent desire to try his hand at being a hero before it's too late.
EL AMOR AMENAZADO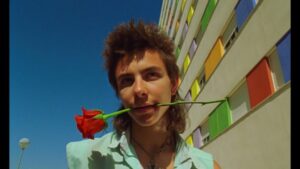 Hector Herece. 15′. Fiction. Spain.
Alex and Félix wait for Marga to return from her vacation. They are both in love with her. And while they wait, they fantasize…
FIGURANTE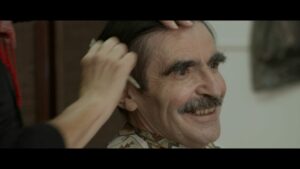 Nacho Fernandez. 15′. Documentary film. Spain.
After the crisis of 2008, Socorro Arenas began his career as an extra with the dream of being an actor one day. 12 years later, at 61, Socorro continues to pursue his dream. Through him, "Figurante" pays tribute to all the nameless and faceless people who have been part of the history of cinema since its inception, and make films as magical as the first day.
EL NUEVO MUNDO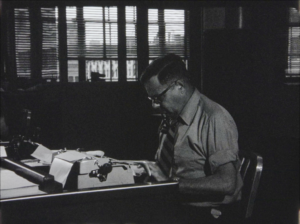 Gwai Lou & Annabel Tu. 10′. Documentary Fiction. USA.
This is the story of a man who one day realized that he did not like the world in which he lived and decided to build another. A new world. The new world of him. That man was my father, and this is the story of his dream (and how my mother and I got sucked into it).
VOLVEMOS EN 5 MINUTOS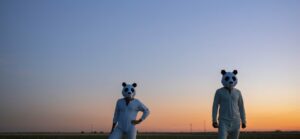 Felipe Garrido. 5′. Fiction. Spain.
Is your life shit? WE WILL BE BACK IN 5 MINUTES (PARALLEL SPOTS) is a short film structured as a fake advertising block: 11 fictitious spots that reflect on advertising language through advertising language itself.
LOS DÍAS QUE (NUNCA) FUERON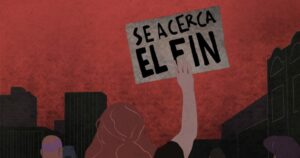 Kevin Iglesias & Pedro Rivero. eleven'. Animation. Spain.
Three characters are about to have the time of their lives… until a strange phenomenon makes an appearance.
SHARK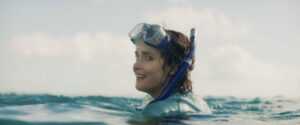 Nash Edgerton. 14′. Fiction. New Zealand.
His first girlfriend was hit by a car. His second girlfriend fell off a cliff. His wife has come prepared.
EL SEMBLANTE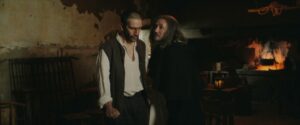 Carlos Moriana & Raúl Cerezo. 14′. Fiction. Spain.
Spain. Year 1692. The Holy Inquisition enters a long decadence and, as a reaction, its servants are more ruthless than ever. An inquisitor has spent years searching for the perfect torture device that will capture the purest face of pain and thus show the world the terrible consequences of serving the Devil. His engineer's new invention, "El Semblante", a terrifying torture chair, looks like he's going to get it. But Elena, the inventor's daughter, has other plans…
KELLYS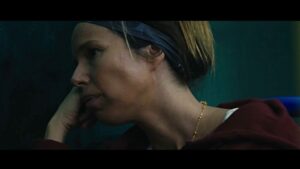 Javier Fesser. 2′. Fiction. Spain.
There are things that are hidden, even from your best friend.
NUR Y ABIR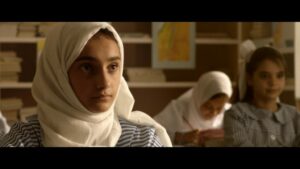 Manuel Gomez. 13′. Fiction. Palestine/Spain.
School ends and the long-awaited vacation begins. This summer is special. Abir, finally, is going to see the beach. He has never seen the sea and, thanks to his friend Nur, and behind the back of her dictatorial parents, they have devised a plan to fulfill their dream of bathing in the waters of the Mediterranean. But there are conflicts that stain the color of life and the color of the sea in Palestine has changed from blue to red.
MAGIA NEGRA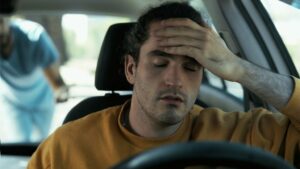 Almudena Vazquez. 4′. Fiction. Spain.
Two friends have met a guy online to buy a bike. While they wait for him, they organize a weekend at the beach. Agustín calculates the ideal date based on when he gets his girlfriend's period. For Juan, on the other hand, any day is fine, he doesn't know anything about his girlfriend's menstruation nor does he pay attention to those things. Does he really lower her every month?
Third Session – OFF Mabuse
Sunday June 12, 2022 – 8:00 p.m.
Cinemas Girona. Girona Street 175. Barcelona
→ How to get
PROJECTED SHORTS:
MARGUERITE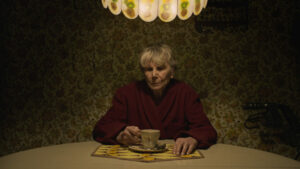 Marianne Farley. 20′. Fiction. Canada.
An elderly woman and her nurse develop a friendship that inspires the former to discover an unrecognized longing and helps her come to terms with her past.
OSCAR AWARDS 2019 – NOMINATED FOR BEST FICTION SHORT FILM
INIQUITY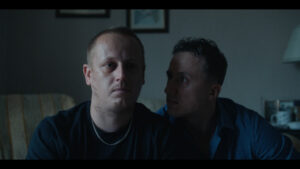 Oliver Goodrum. 23′. Fiction. England
Michael almost has his new life: a girlfriend and a steady job in a city where no one knows him, but when his name appears in the news again his dream of living anonymously begins to falter leaving him struggling to keep his past in secret and his new life safe.
OPERA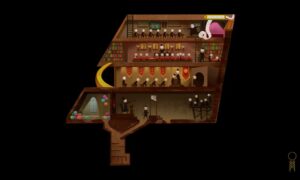 Eric Oh. 9′. Animation. South Korea.
«Opera» represents society and human history, guided by the spirit of Bosch, Michelangelo or Botticelli, among others.
OSCAR AWARDS 2021 – NOMINATED FOR BEST ANIMATED SHORT FILM
INHERENT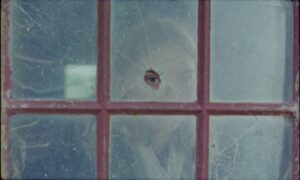 Nicolai G.H. Johansen. 16′. Fiction. Denmark.
A girl wanders the streets, watches a boy from a distance, and seems to serve a sinister presence that lives in the attic of her house.
CANNES FESTIVAL 2021 – WEEK OF THE CRITICS
KACHALKA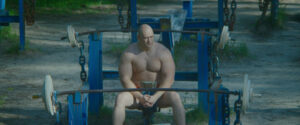 Gar O'Rourke. 9′. Documentary film. Ireland.
A journey into the heart of what is considered the world's toughest gym: Kachalka, a huge open-air gym in kyiv. We follow the gym keeper as he leads us through the massive junkyard, giving us a glimpse of various local gymnasts training along the way.
LES GRANDES CLAQUES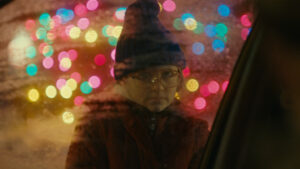 Annie Saint Pierre. 18′. Fiction. Canada.
December 4, 1983, 10:50 p.m., Julie and her cousins have eaten too much sweets, Santa is late, and Denis, alone in his car, is nervous about setting foot again at his ex-in-laws' house to pick up his son. their children.
SOMETIMES, ILY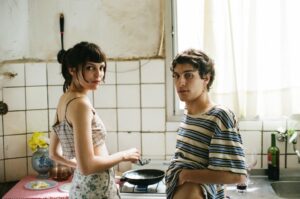 Alexan Sarikamichian. 2′. Fiction. Argentina.
short film about love and heartbreak. About the intensity of falling in love and the collapse of a couple, and above all, about the inevitable anguish of seeing your closest person become a complete stranger.
VOTAMOS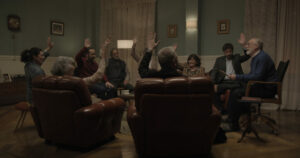 Santiago Requejo. 13′. Fiction. Spain.
What begins as an ordinary neighborhood meeting to vote on changing the elevator, ends up becoming an unexpected debate on the limits of coexistence.
GOYA AWARDS 2022 – NOMINATED FOR BEST FICTION SHORT FILM