First Session Mabuse Jury Selection

Friday 2nd october 2020 – 20:00h

SCREENED SHORT FILMS: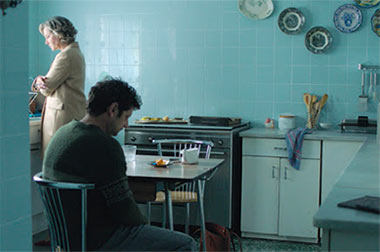 A LA CARA
Javier Marco
13 min. Fiction
Spain
Lina doesn't mind being insulted. But if they do, let it be to the face.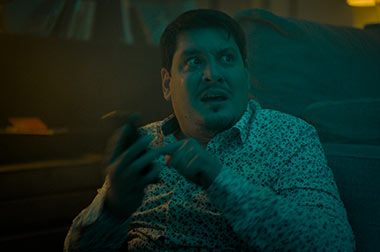 POLTER
Álvaro Vicario
11 min. Fiction
Spain
José faces a paranormal event that breaks into his home. What begins as a simple domestic incident, will end up being a fight without quarter. José must discover what secret is hidden behind the phenomena…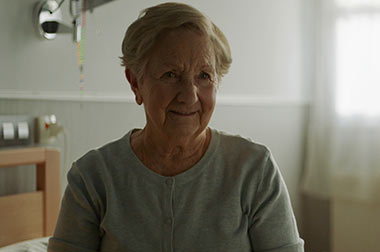 MATEOREN AMA
Aitor Arregi / Jose Mari Goenaga
15 min. Fiction
Spain
After a season without seeing her mother, Angel Mari decides to bite the bullet and visit her at the nursing home where she is admitted. She doesn't like seeing her mother disappear under the skin of a senile old woman who doesn't recognize her own children.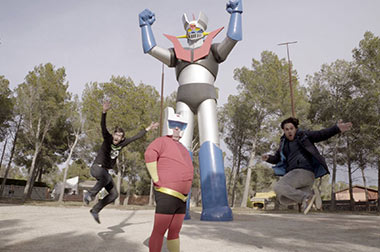 MI NOMBRE ES KOJI
David Muñoz
7 min. Fiction
Spain
Jacinto is the number one fan of Mazinger Z. One day, after 40 years taking care of the life-size statue in his town, it begins to speak to him in Japanese.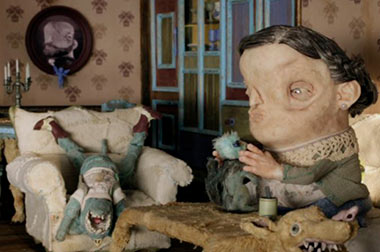 METAMORPHOSIS
Carla Pereira / Juanfran Jacinto
10 min. Animation
Spain / France
He is in his thirties and still lives with his mother. Morose and tormented, he has definitely lost all contact with reality. One night, taking advantage of her mother's absence, she decides to free herself from her inner demons.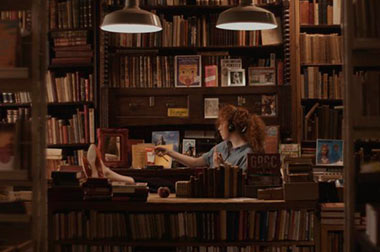 EL LLIBRE
Francesca Català
3 min. Fiction
Spain
A librarian is bored sitting at her desk, until a book falls from the shelf and breaks her monotonous day.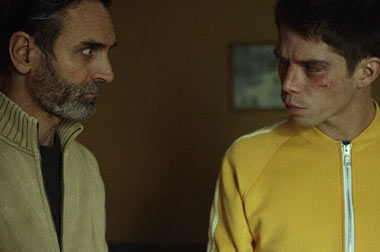 THE VAN
Erenik Beqiri
15 min. Fiction
France
The van stops, the doors open, and Ben walks out alive. A few more fights and he will be able to leave Albania. He still holds out hope that his father will go with him.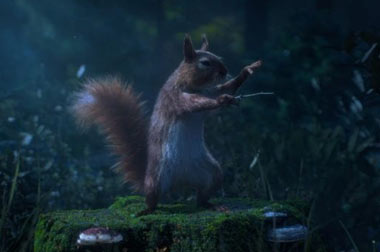 MAESTRO
Illogic
2 min. Animation
France
Deep in a forest, a gathering of wild animals begins a nightly opera led by a squirrel.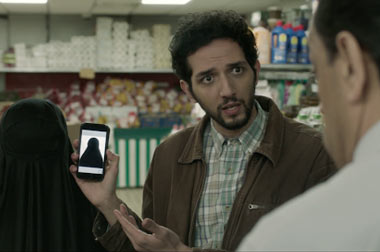 BURQA CITY
Fabrice Bracq
20 min. Fiction
France
Souleymane and Leila have just married for better or for worse. The good thing is that they love each other very much. And the bad thing is that they live in an absurd and Kafkaesque country.
Second Session Mabuse Jury Selection

Saturday 3th october 2020 – 20:00h

SCREENED SHORTFILMS: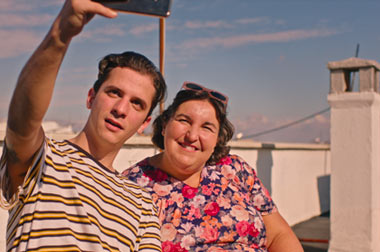 MUJER SIN HIJO
Eva Saiz López
15 min. Fiction
Spain
Tere welcomes a boy into her house who is looking for a room for rent. An affinity will be created between them that little by little will come to resemble the one any mother has with her son, if it weren't for the fact that Tere sees him differently.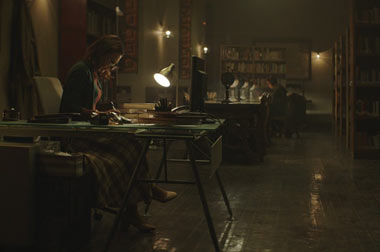 BEST SELLER
Max Lemcke
15 min. Fiction
Spain
It's been half an hour since the library closed. Rosario files the latest loans and angrily erases the underlining that Armando, the waiter in the university cafeteria, has left in various novels. Until he discovers that they are not just underscores. Nor has he made them. The life of that young woman is in danger. Now, Rosario's, too.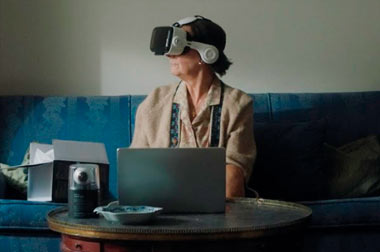 MUERO POR VOLVER
Javier Marco
15 min. Fiction
Spain
At 78, Manuela buys a camera and augmented reality glasses.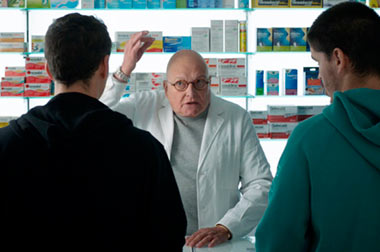 CALVARIO
Lluis Margarit Vallcorba
12 min. Fiction
Spain
Pablo, in an unsuccessful attempt to win back his partner, realizes that he is losing his hair. From that moment on, he will do everything possible to achieve the two challenges that are set for him: not to go bald and go back to his ex-girlfriend.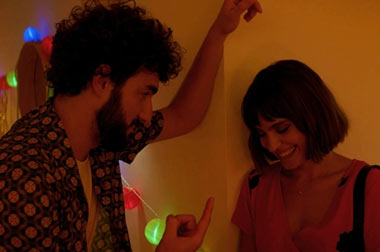 WHAT IS LOVE
Paco Caballero
20 min. Fiction
Spain
One summer night, a party on a rooftop, a song plays, a look crosses between a girl and a boy, laughter, shots of rum, nostalgia and a long shot. What is Love will not only be a 90s hit for them, it will also become the perfect excuse to realize that perhaps they are no longer who they were when they danced to it for the first time.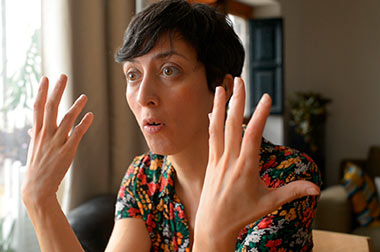 KORSAKOV
Jose Manuel Carrasco
5 min. Fiction
Spain
There are unquestionable things that should be questioned from time to time.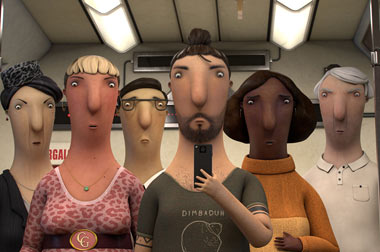 ANIMALS
Tue Sanggaard
6 min. Animation
Denmark
Bizarre and surreal contemporary short film about the transformation of nine people trapped in a subway car.
HOPES
Raúl Monge
10 min. Fiction
Spain
Dawn breaks in a secluded homeless camp on the outskirts of the city. A couple made up of a little girl and a hooded stranger get up to wander the streets looking for food and begging.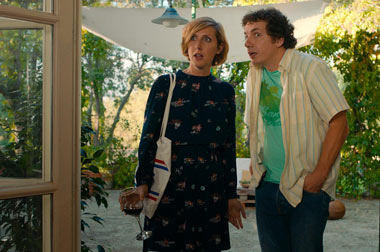 EL CUMPLE
Pablo Alen / Breixo Corral
15 min. Fiction
Spain
Children's birthdays are the nightmare of any parent. While children play and gorge themselves on sugar, adults find themselves caught up in awkward conversations with people they have nothing in common with… But this birthday is different. Here the parents break the ice in a very… peculiar way.
Third session - OFF Mabuse

SCREENED SHORTFILMS: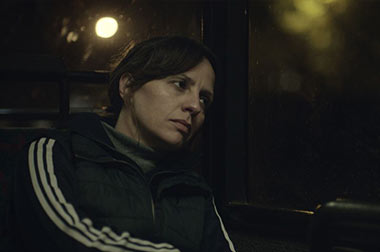 VACA
Marta Bayarri
15 min. Fiction / Drama
Spain
Marga works in a slaughterhouse and every day has the same routine, after work a bus takes her home, and so day after day. He has lost the illusion because things have already stopped happening a long time ago. However, one day, in a totally unexpected way, something will make her wake up.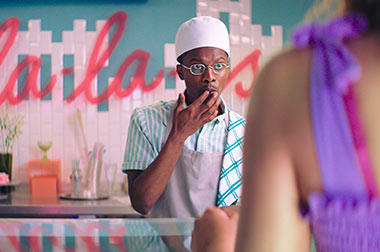 HITTE
Thessa Meijer
2 min. Fiction / Fantasy
Netherlands
During an extreme heat wave, a shy girl seeks refuge in an ice cream parlor. But when you look into your eyes from the charming seller, something is wrong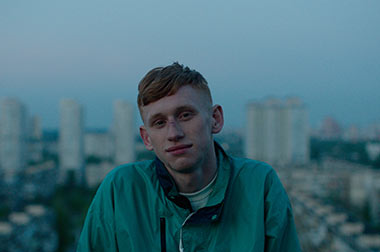 GOODBYE GOLOVIN
Mathieu Grimard
14 min. Fiction / Drama
Canada
Freed by the death of his father, Ian Golovin decides to leave his homeland. On the way to say goodbye to his sister, the young Golovin's decision is challenged when he realizes the essence of his quest.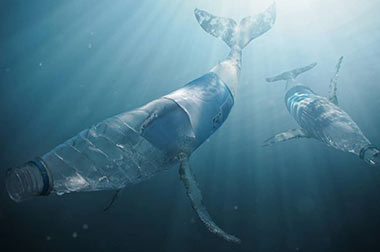 THE BEAUTY
Pascal Schelbli
4 min. Animation
Germany
Take a deep breath and immerse yourself in a world where feelings of guilt dissolve in the mysterious depths of the ocean. A world where we meet strange creatures and discover hauntingly beautiful landscapes.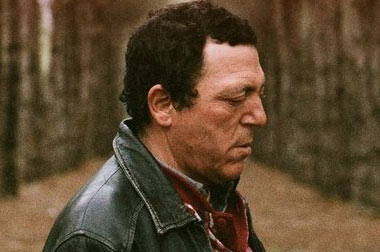 BROTHERHOOD
Meriam Joobeur 25 min. Fiction / Drama Qatar, Sweden
Mohamed is deeply shocked and suspicious at the return to Tunisia from Syria of his eldest son, Malek.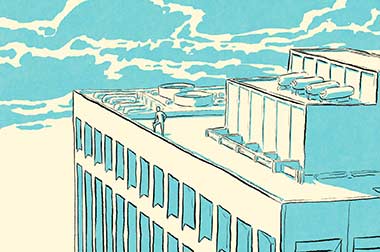 DESZCZ
Piotr Milczarek
5 min. Animation
Poloand
Deszcz talks about the collective conscience, about how the lack of responsibility in our actions pushes us to hopelessly follow the crowd, sometimes leading us to tragedy. The fight of an individual against collective hypnosis and its consequences.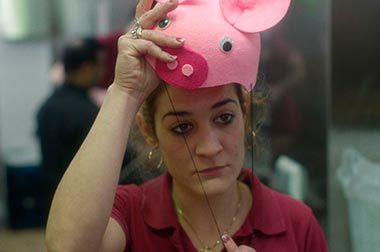 AMA
Júlia de Paz
18 min. Fiction / Drama
Spain
Pepa and her daughter Leila are kicked out of their home, forced to find a place to sleep before nightfall on a happy carnival day.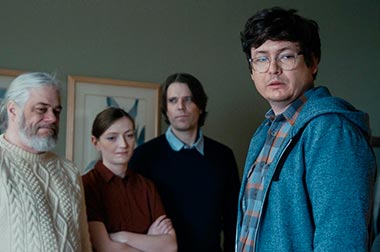 MILTON
Kim Wilkime
11 min. Fiction / Comedy
EEUU
Nothing lasts forever except first impressions.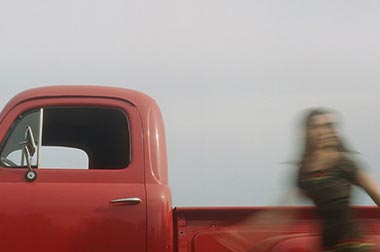 IN SOUND, WE LIVE FOREVER
Joshua Giuliano
12 min. Fiction / Horror
EEUU
Something bad has (is) happend (happening).