First Mabuse Jury Selection Session

Friday June 11 2021 – 21:30h

PROJECTED SHORTS: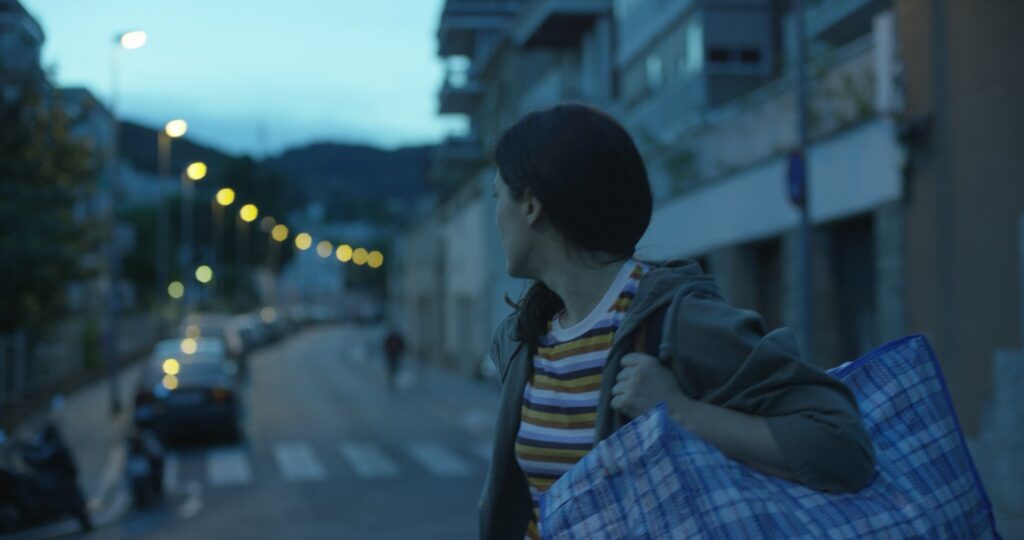 El CÓDIGO INTERIOR
Pau Subirós
17 min.
Fiction
Spain
What would happen if you stopped speaking your own language?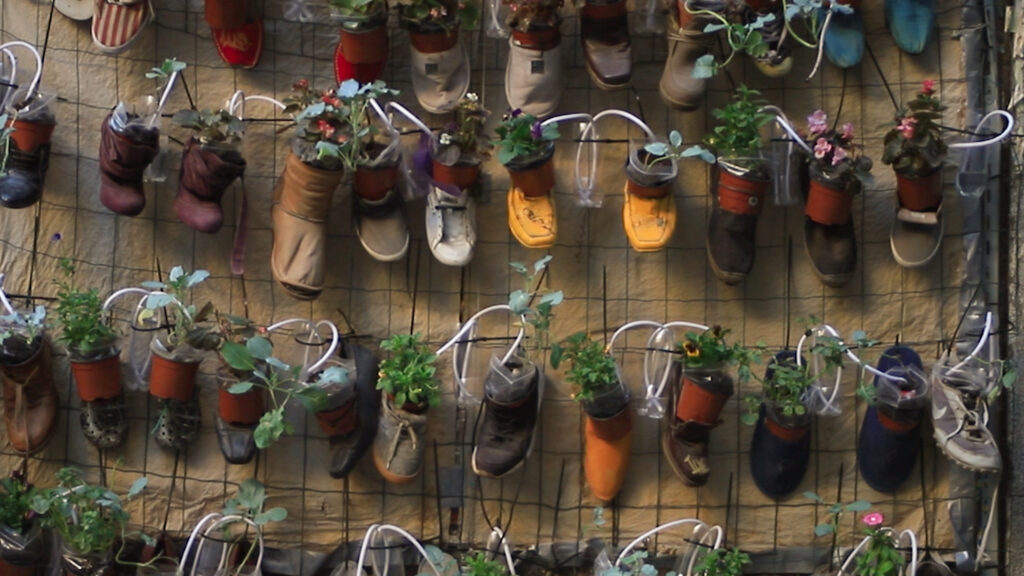 EL JARDINERO CLANDESTINO
Erea Pereiro
8 min.
Documental
Spain
The clandestine gardener, a man who, in times of capitalism and climate change, lets us see how commitment, initiative and solidarity are the basis for achieving a better world. A world that he decides to build, beginning with the creation of green microspaces in the Malasaña neighborhood.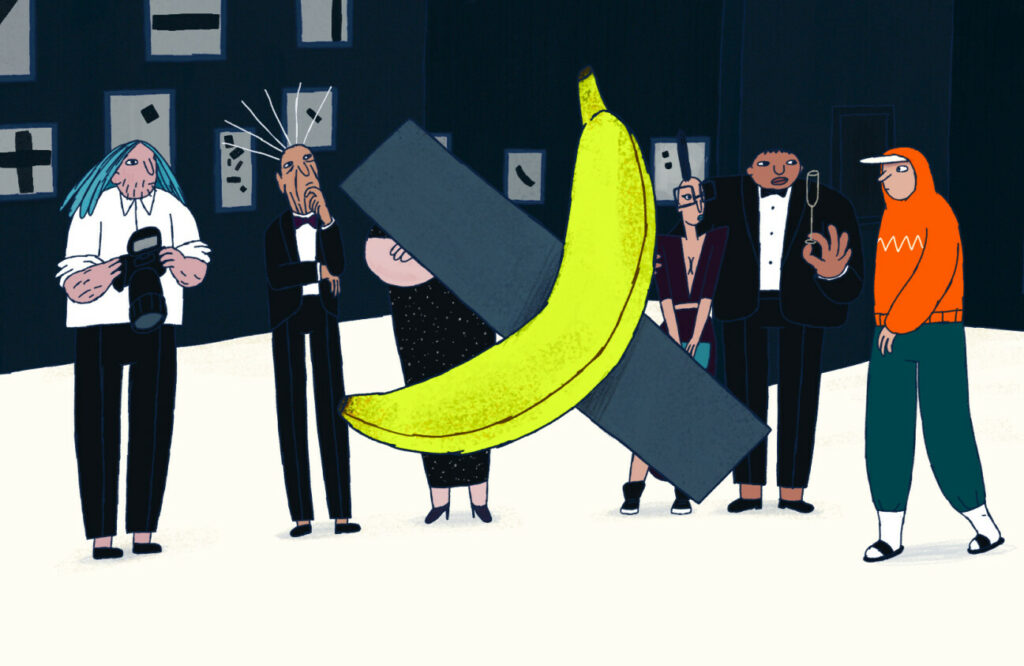 AWKWARD
Nata Metlukh
4 min.
Animation
USA
A day filled with socially awkward moments.
FERROTIPOS
Nüll García
14 min.
Fiction
Spain
A model is going to take some artistic photos with a renowned photographer. He proposes taking the photos with a naked torso to convey that insecurity that nudity causes. She wants to talk about how vulnerable women feel in this society.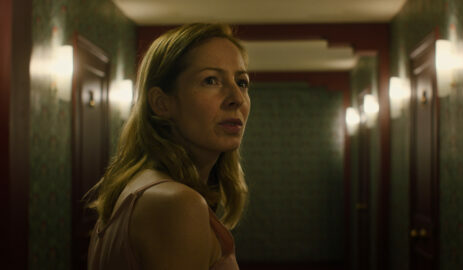 NO PODRÁS VOLVER NUNCA
Mónica Mateo
13 min.
Fiction
Spain
Ana and David say goodbye like any other day. The young woman has plans, but she won't be back late. However, something extraordinary takes place; something that alters their reality and changes everything completely.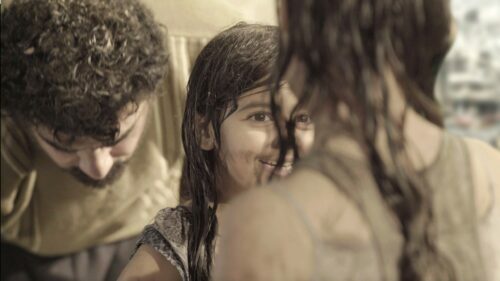 WATANI
Joan Pauls
3 min.
Fiction
Spain
Two girls enjoy a bath with their father. What you know as your 'home' will no longer be the same from now on.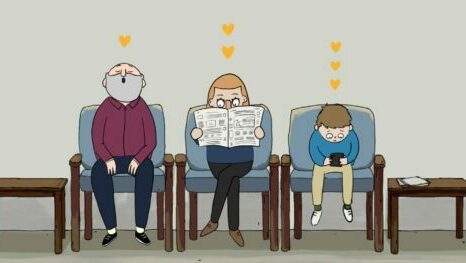 ONE LEFT
Sebastian Doringer
6 min.
Animation
Austria
Several patients wait in a doctor's office to find out their life expectancy. In most cases, the allotted time is not what they expected.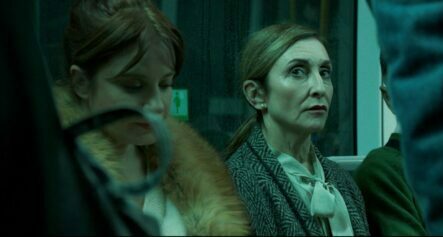 DISTANCIAS
Susan Béjar
14 min.
Fiction
Spain
Sometimes, in the subway, someone who looks crazy enters, and a void begins to create around him. But what if instead of turning away, you chose to treat him with love? Perhaps you would discover that someone who once was sane lives inside. Or maybe you would discover that deep down, we are all a little crazy.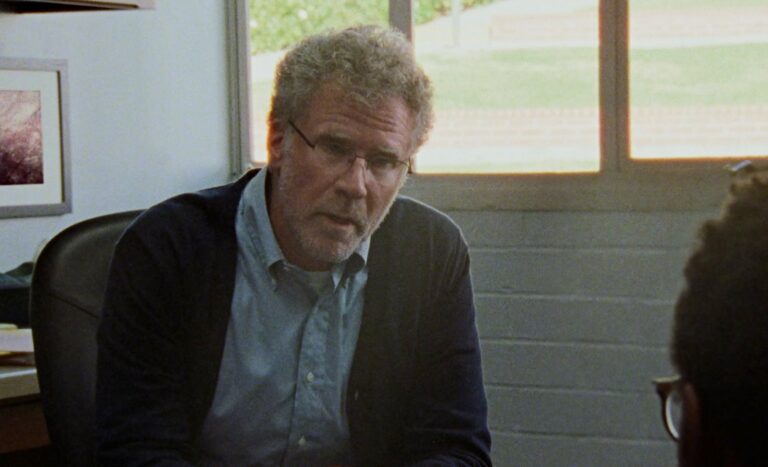 DAVID
Zachary Woods
11 min.
Fiction
USA
David's therapy session is interrupted by his therapist's son.
Second Mabuse Jury Selection Session

Saturday June 12 2021 – 20:00h

PROJECTED SHORTS: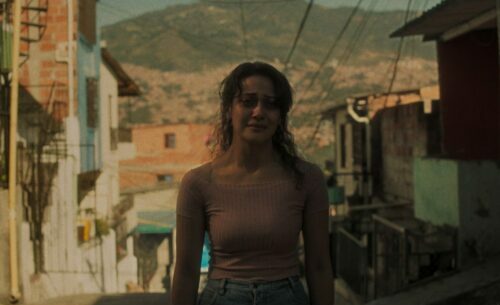 EL JUICIO
Germán Arango, Luckas Perro
19 min.
Fiction
Colombia
Medellín, 1997. Lidia learns that a rapist has been caught red-handed by a group of local militiamen. She worries about the escalation of violence in her neighborhood and decides to go looking for her husband, only to realize that he is the one being captured. The looming truth tests Lidia's heart as her husband becomes the subject of a community trial that will determine his fate.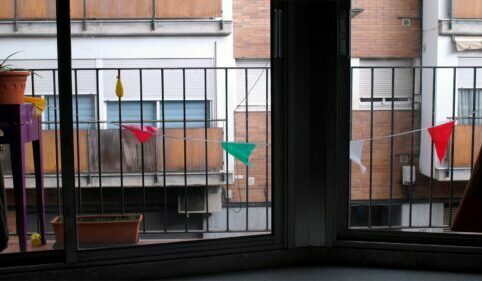 CONFINADOS CON UNA NIÑA DE 4 AÑOS
Pol Mallafré Fernandez
6 min.
Documental
Spain
After fifteen days of quarantine due to the coronavirus, a couple reflects on the daily challenges of confinement, with their four-year-old daughter.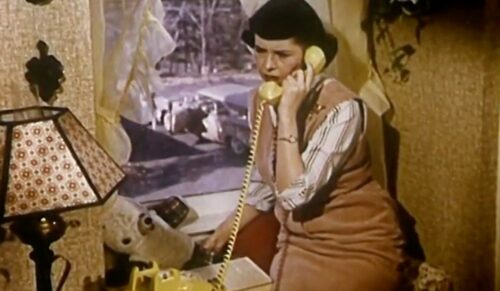 QUEBRANTOS
María Elorza, Koldo Almandoz
7 min.
Documental
Spain
– Did you love him?
– Yes. I think I recently stopped loving him.
(Interferences. Silences. Cracks. Two women talking. An X-ray).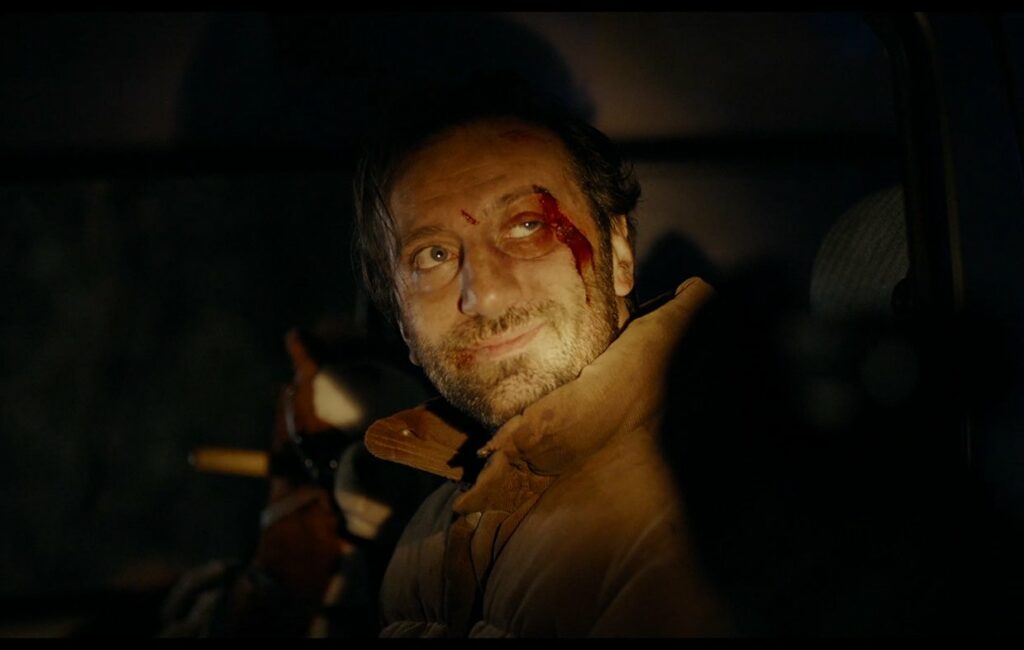 STICKER
Georgi M. Unkovski
18 min.
Fiction
Macedonia
After a failed attempt to renew his car registration, Dejan falls into a bureaucratic trap that tests his resolve to be a responsible parent.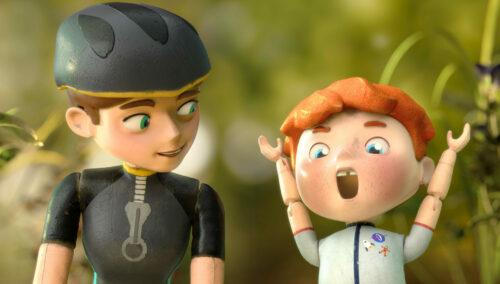 LATITUDE DU PRINTEMPS
Sylvain Cuvillier, Chloe Bourdic, Théophile Coursimault, Noémie Halberstam, Maylis Mosny, Zijing Ye
7 min.
Animation
France
A dog has just been abandoned on the side of the road. Tied to a light pole, he remains alone until the day he meets a little aspiring astronaut and a professional cyclist who is determined to break his record.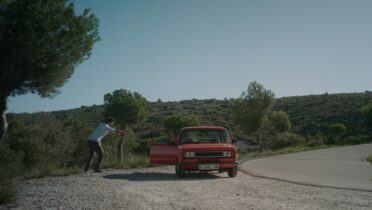 SINTRA III
Aitor Echeverría, Iván Casajús
11 min.
Fiction
Spain
Oscar lives traumatized with the memory of the fatal accident of Elena, his girlfriend. During a work trip, a tire is punctured and, when he takes out the spare, he discovers an old box full of cassette tapes. They are compilations that Elena recorded with great enthusiasm for her trips. Oscar decides to continue driving while listening to those songs that transport him to his past.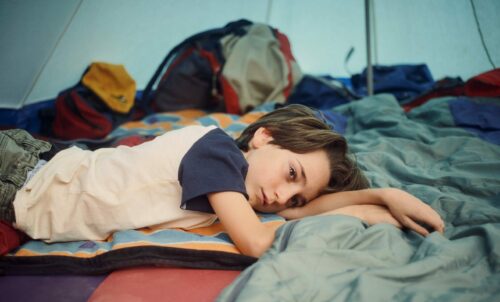 L' ESTRANY
Oriol Guanyabens Pous
18 min.
Fiction
Spain
Amadeu, nine years old, goes to summer camps for the first time. The first days are difficult, but Nil, the most experienced monitor, gives him confidence and helps him integrate into the group. When Amadeu is finally finding his place in the camps, a violent experience forces him to rebel against everything he had learned.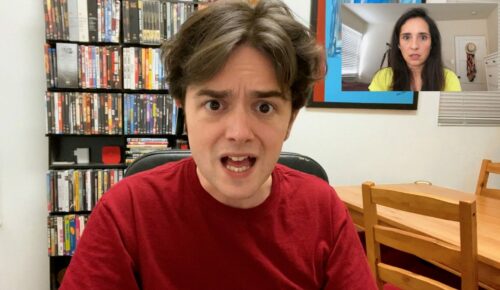 HOLD FOR APPLAUSE
Gerald B. Fillmore
5 min.
Fiction
USA
It's almost 8:00 p.m. in Madrid, Greg is about to go out the window to applaud the toilets when he finds himself caught up in an international online couples crisis.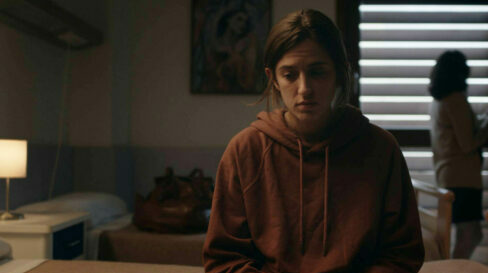 PENTIMENTO
José Manuel Carrasco
8 min.
Fiction
Spain
PENTIMENTO is a life or death duel between a MOTHER and a DAUGHTER.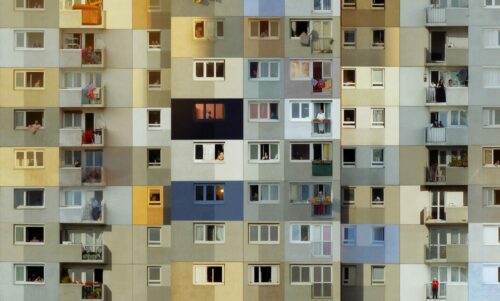 INSIDE
Yann Chapotel
5 min.
Experimental
France
Inside displays a mosaic of windows, those of the building that I have regularly filmed from my own window. Along this border where the interior opens to the exterior, a multitude of moments of daily life overlap and respond, forming a choreographic fresco of simple gestures.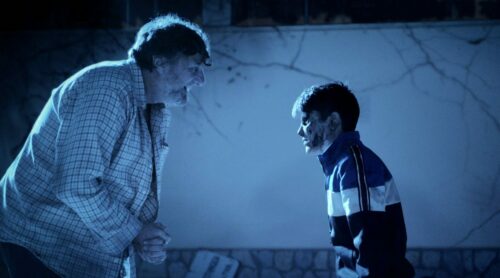 LLENGUA AMB TÀPERES
David Mataró
15 min.
Fiction
Spain
Mallorca 2020. A year ago, without knowing why, the dead from all over the world decided to get up and start eating to the living The survivors, hidden, live tuned in houses and shops. All but one. Catherine, one Mallorcan from the Santa Catalina neighborhood, she is very clear that she is not going to live locked up while the zombies take over the
world. Catherine has a plan.
Third session - OFF Mabuse

PROJECTED SHORTS: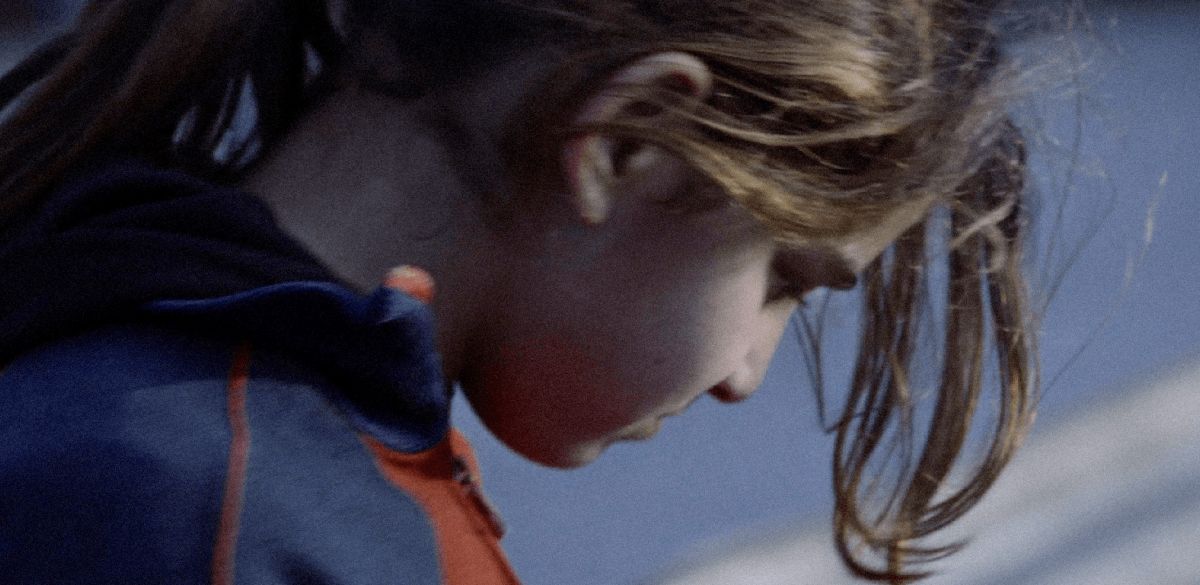 NINA
Hristo Simeonov
19 min.
Fiction
Bulgary
Nina, a 13-year-old girl, is a novice pickpocket under the orders of Vassil, a 50-year-old man who steals everything he can. They live under the same roof, but sometimes Nina dreams of escaping…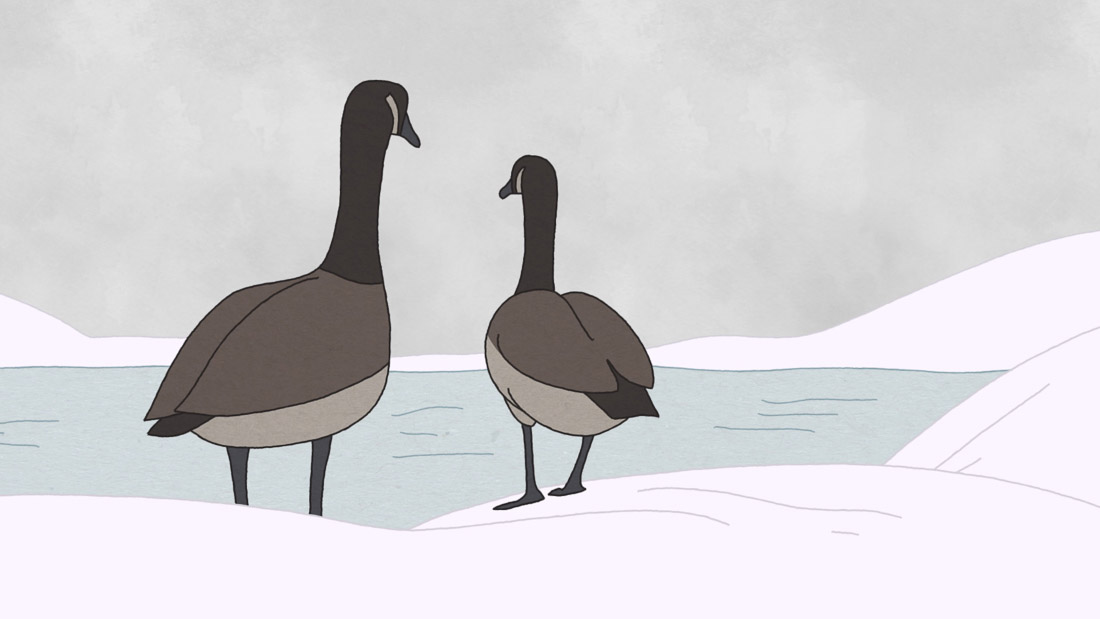 HUDSON GEESE
Bernardo Britto
5 min.
Animation
USA
A goose remembers its last migration.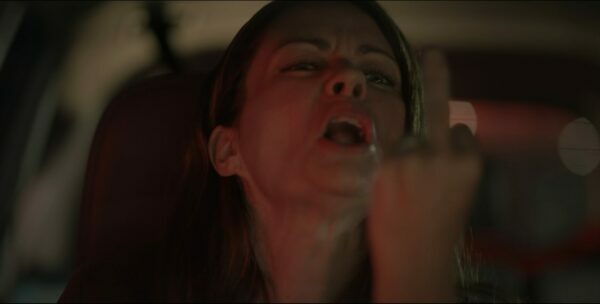 A simple f*cking gesture
Jesse Shamata
8 min.
Fiction
Canada
A couple stuck in traffic is upset when another driver doesn't thank them after letting them pass.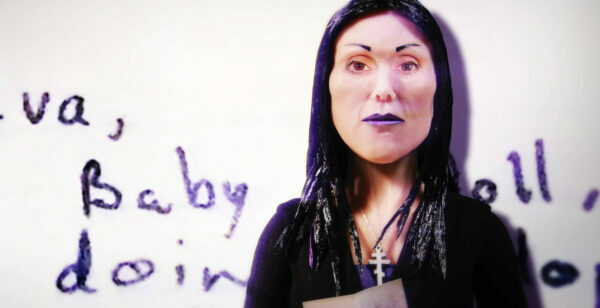 Just a guy
Shoko Hara
15 min.
Animation
Germany
Three women share glimpses of their affection, attraction, and relationship with Richard Ramirez, a serial killer and rapist they contacted after he was convicted in the 1980s.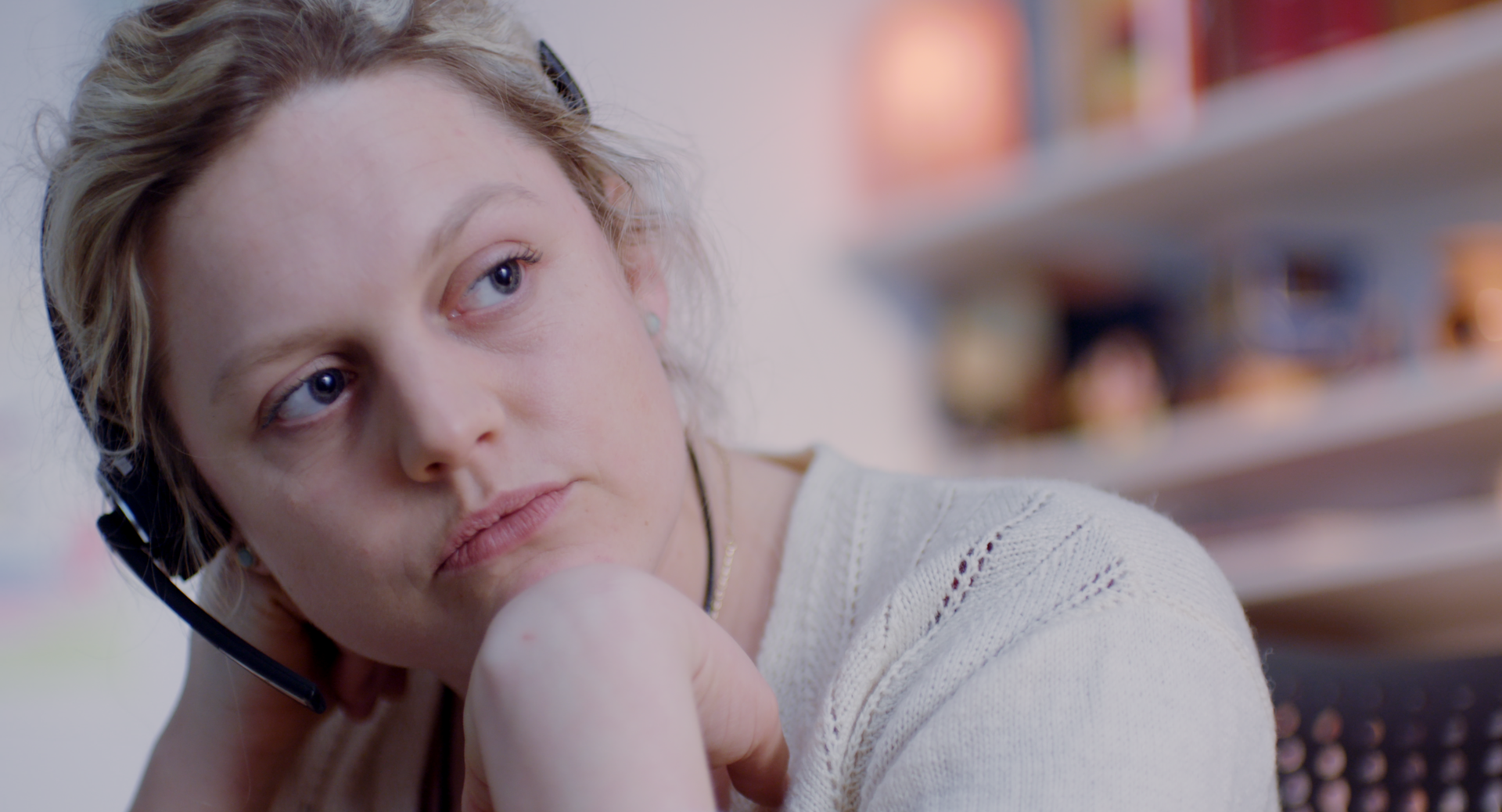 Kalí Chroniá
Brandon Grötzinger,
Wander Theunis
9 min.
Fiction
Netherlands
On the last day of the year, a phone interpreter has her day turned upside down when she responds to an unexpected emergency call.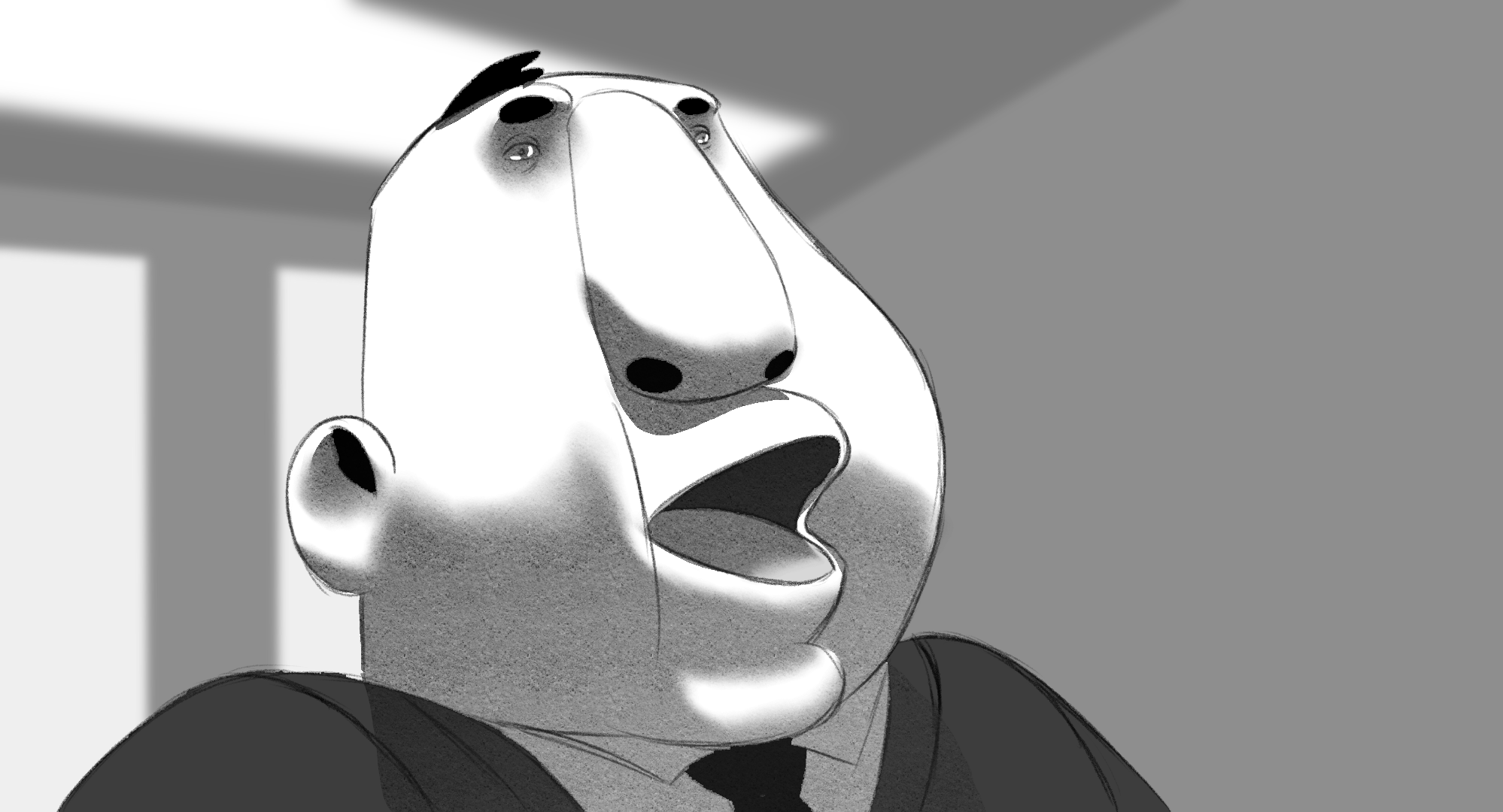 Pandiculation
Konrad Hjemli,
Jakob Eiring
3 min.
Animation
Norway
Pan·​dic·​u·​la·​tion : act of stretching (often accompanied by yawning).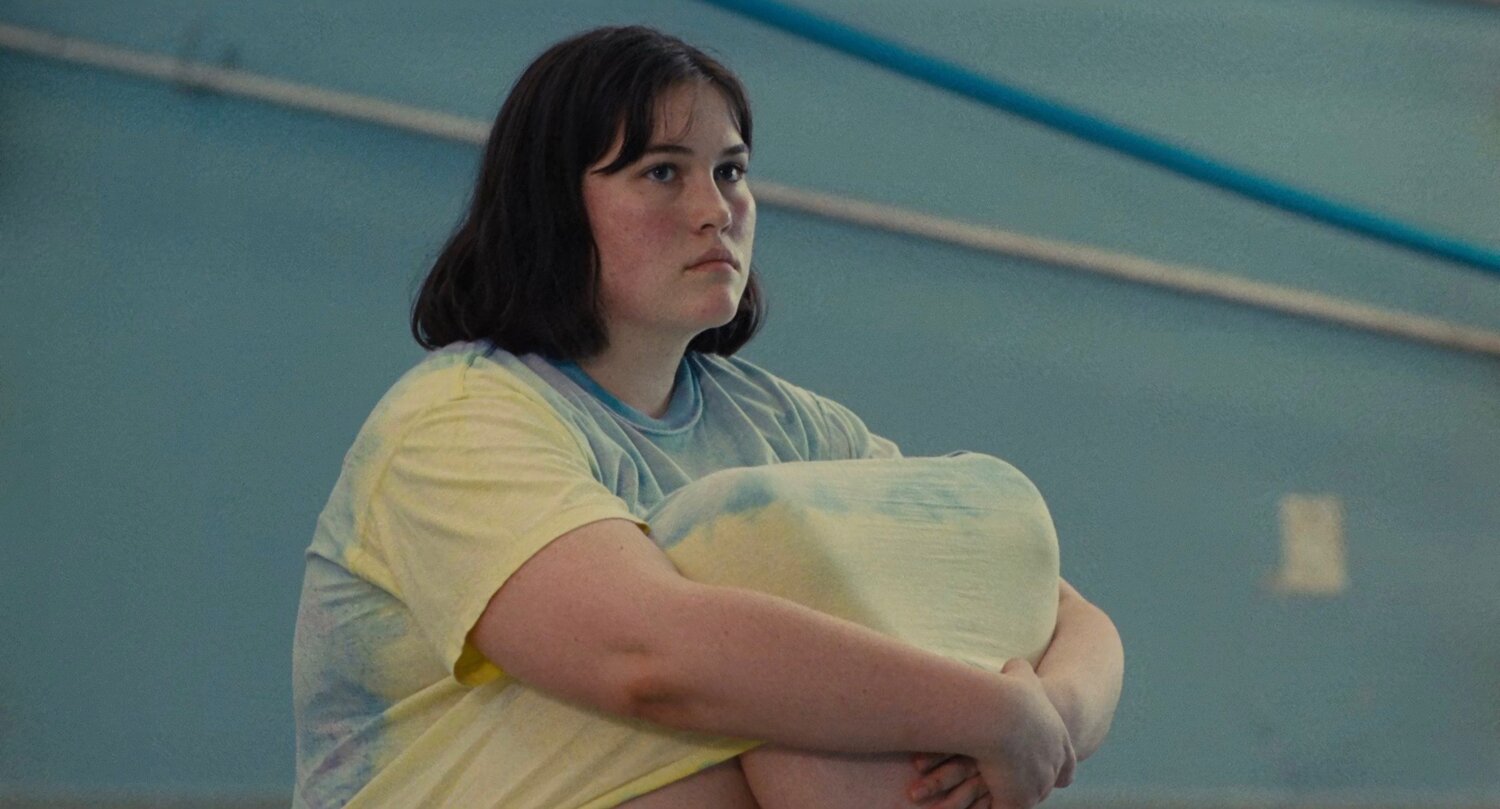 Bye bye, body
Charlotte Benbeniste
10 min.
Fiction
USA
When Nina falls short of her goal in the last week of weight loss camp, she makes a deal with the devil that leads her on an unexpected adventure, through which she learns to see her body again.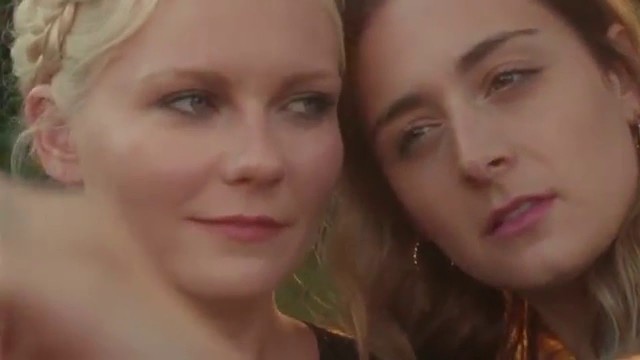 Aspirational
Matthew Frost
2 min.
Fiction
USA
Kirsten Dunst, playing herself, meets with some unusual fans.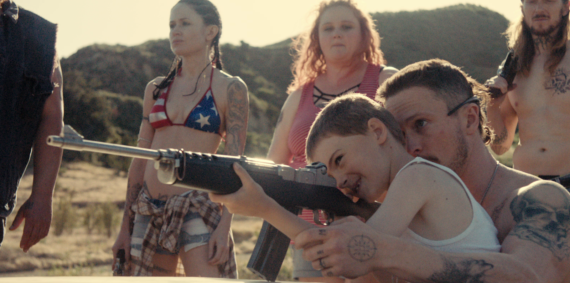 Skin
Guy Nattiv
21 min.
Fiction
USA
The smile that a black man gives a white boy in a suburban supermarket sparks a war between two sides, with disastrous consequences.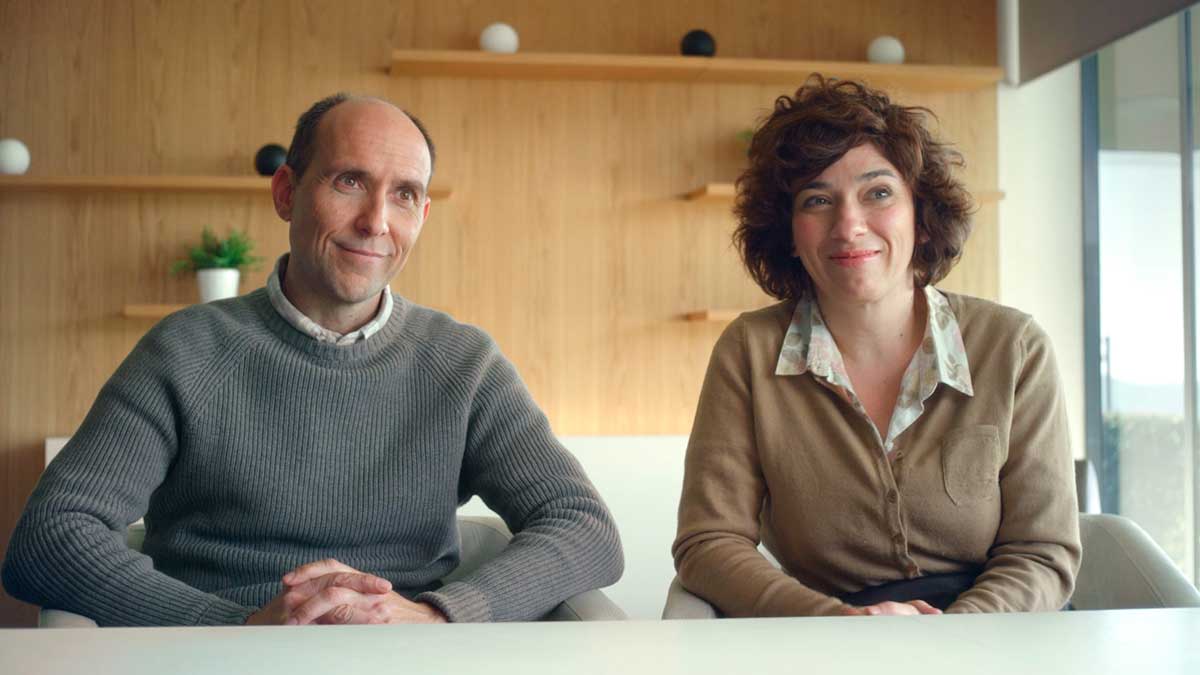 El tratamiento
Álvaro Carmona
9 min.
Fiction
Spain
A clinic offers everything you've ever wanted at a reasonable price.
There are no seats available for the session on Friday, June 11 in Plaza Sant Felip Neri.
Sign up for the waiting list in case a space becomes available later: