Gloria Fernández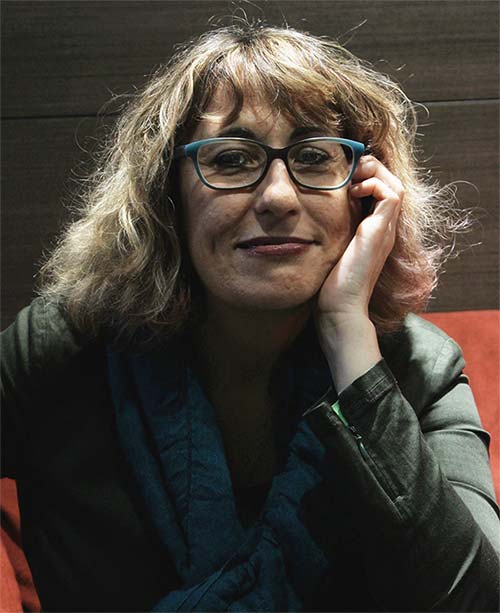 With a degree in Journalism, Gloria Fernández's fondness for cinema leads her to collaborate in various local magazines, to launch a film program on a local television and to participate in the production of films such as "El Viaje de Arián" by Eduard Bosch. Combining her tasks as head of the press and studies department of the Acceso Group company, in 1995 she published the first authorized biography of Antonio Banderas. In 2003 she decided to embark as editor of CineAsia, the first Asian film magazine in Spain.
As one of the founders and directors of CineAsia, Gloria Fernández has collaborated in various publications and coordinated and written books.
Combining his occasional teaching work at universities and film schools such as the University of Barcelona (UB), the University of Malaga (UMA) or the La Casa del Cine school, she is currently part of the selection committee in the programming of the Sitges Film Festival and the Festival de Granada-Cines del Sur, and regularly participates in film cycles and publications for other festivals such as San Sebastián or Fancine de Málaga, institutions such as Japan Foundation or Casa de la India, and cultural centers such as the Korean Cultural Center , the La Caixa Foundation, Casa Asia.
Agustí Argelich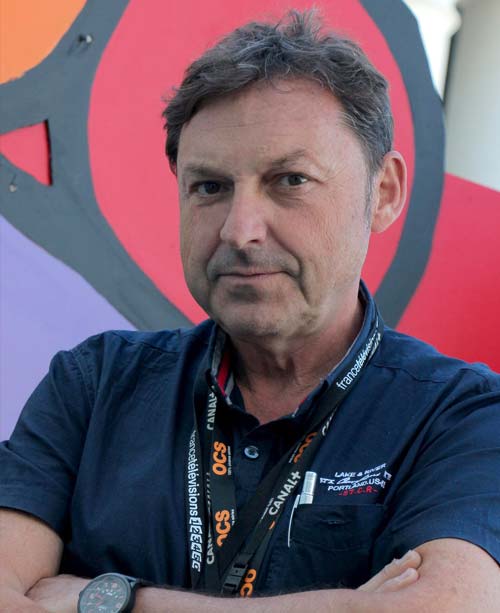 Artistic director and co-founder of the FILMETS Badalona Film Festival. He is also a member of the board of directors of the Acadèmia del Cinema català and Catalunya Film Festivals, and director and programmer of the short films program CURTCIRCUIT33 at Televisió de Catalunya.
Director of BCN Sports Film and programmer of SUBTRAVELING XI International New Talents Short Film Fest / Barcelona, ​​Seoul Producer and director of curtmetratges (1975-2021): ANATA O KOROSU, LES PIGEONS VOYAGEURS, PRELUDI EN JA, MISSIÓ ESPACIAL, ELS DARRERS PARADISOS, etc.
He recently co-produced and distributed the short film "THE LAST MATADOR" for stop-motion animation. He has been member of the jury in some festivals as: Roanne Animation Film Festival, Cryptshow, Sitges, Inclús, TerrorMolins, Fastcurt, Clam Navarcles, Bostik Film Fest, Premis Gaudí Acadèmia del Cinema Català, Euskal Etxea Barcelona, ​​Docúpolis, Mostra de Cinema Italià de Barcelona, ​​USC Cinematic Arts Los Angeles, Erice Sicília, Biennale del Cortometraggio de Vicenza, El meu primer festival, SHORT CAT (Catalan Films), Calella Film Festival, Dogville 3D, Metropol'His, Cinephone, FICTS Milà, Busan Short Film Festival, Subtravelling, Alcances Cadis.
David Muñoz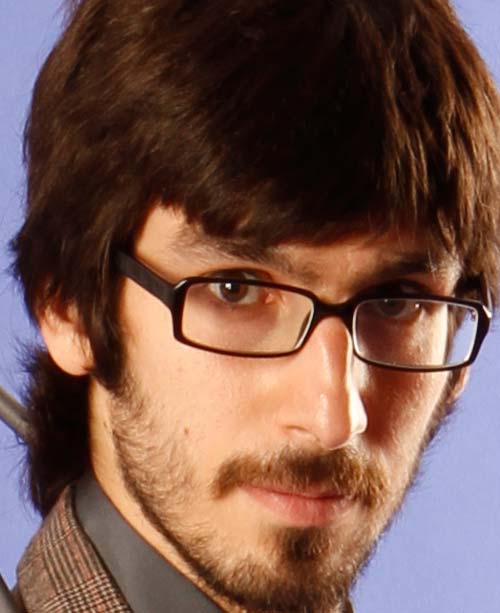 David Muñoz has an extensive career in fantasy genre short films, with several works that add up to more than 200 awards.
Among them, Brutal Relax (2010), Fist of Jesus (2012) and La última Navidad del Universo (2019) stand out.
The first two won a Silver Méliès and were part of the feature film Zombieworld (2015).
He is also the creator of the video game Fist of Jesus: The Bloody Gospel of Judas.