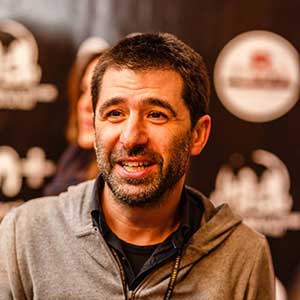 Roger Sàbat
Roger is a graphic designer. Since 2001, he has been the coordinator of the Terror Film Festival of Molins de Rei, where he has also been responsible for performances, short films programming and responsible for the presentations. For 10 years he has represented the Festival at the TAC, the Federation of Film Festivals of Catalonia, where he also works as a coordinator. He likes the Lego Technic, the "sobremesas" and the rice with lobster. This last thing particularly.
---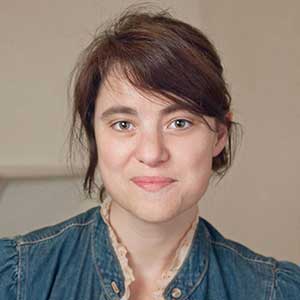 Estibaliz Burgaleta
With a degree in Audiovisual Communication from the University of Navarra and graduated in Script studies from the ECAM, Estibaliz has worked as a screenwriter since 2002, in series such as "Velvet", "The girls of the cable", "Blind to dates", "Times of war" or "SMS". She is currently the script coordinator for "Skam España" and her novel "Loser" has won the 2014 Cepa Award in the Youth Novel category.
---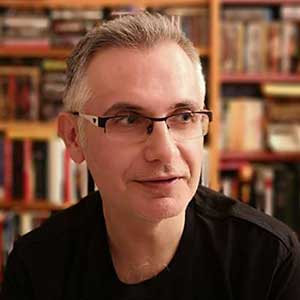 Enrique Garcelán
Film lover and avid reader since he was a child, Enrique started the CineAsia project in 2003, with the aim of promoting knowledge of Asian cinema in Spain. Since 2009 he is part of the programming committee of the Sitges Film Festival. He has taught Asian cinema classes at the UB, UAB, UIC, UMA, University of the Basque Country, as well as at film schools, such as the School of San Antonio de los Baños (Cuba), the ESCAC and La Casa del Cine.
---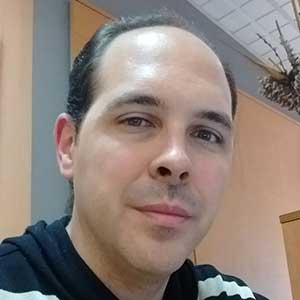 Francisco Javier Gutiérrez
Computer engineer who gathered together his passion for the seventh art and computers to create the blog about cinema and series Cine de Patio seven years ago, where he has already written more than two thousand reviews. He is also founder and president of the Blogos de Oro awards. He has collaborated with different media and companies related to movies such as Paramount Channel, Sensacine and Cinesa. Besides, he has coordinated and has been an official jury member in several film festivals such as Terrormolins, Sant Cugat Fantàstic, Sabadell Film Festival, Nocturna Madrid, Bcn Film Festival and the Sitges Film Festival.
---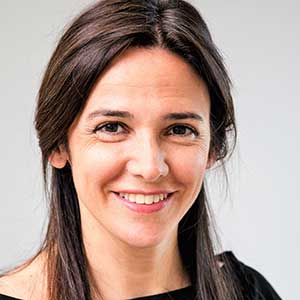 Ariadna de Guzmán
She has studied at the 'Institut del Teatre' in Barcelona, at the 'Col.legi de Teatre' and in 2016 she was graduated in the Meisner Method, by Javier Galitó-Cava. She has taken several intensive courses on interpretation in front of the camera with John Strasberg, James DePaul, Bob McAndrew or Esteve Rovira among others. Professionally, she has been working in dubbing for movies and television shows for 25 years, and as an actress and manipulator of muppets on TV for 11 years. Currently, she works as an actress in TV and theater.
---